Welcome to the Windmill Restaurant Brugh-Le-marsh.
Located just five miles from Skegness the family run Windmill Restaurant strive to bring fresh wholesome food all from locally sourced suppliers.
The Windmill Restaurant is open for dine in customers. We will be continuing to provide takeaway/delivery service Wednesday to Sunday but due to government guidelines, dine in customers will be limited to maximum occupancy regulations and limited days.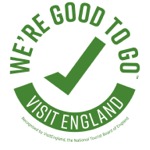 PLEASE make sure to read our COVID-19 Restaurant Guidelines
With the beautiful back drop of the Windmill of Burgh-Le-Marsh, food is skillfully
cooked by Chris who is the husband of the team, whilst wife Sharon and Louise and the team work front of house.
So if you're looking for somewhere to eat local, fresh seasonal food then book your table today.
Explore our website for more information on us, our full menus and upcoming events.